Baqueira resort
Baqueira Ski Resort is one the largest ski area in Spain and Pyrenees. Located in the Val d'Aran region of the Pyrenees, the resort offers over 160 km of ski slopes for visitors of all levels, from beginner to experts like Draculina. There you can enjoy skiing, snowboarding, snowshoeing, and other winter sports activities.
Draculina, the crazy extreme sports adventurer is a certified ski guide and instructor
Draculina is not your typical snow instructor and local guide. She is an expert in off-piste and powder skiing.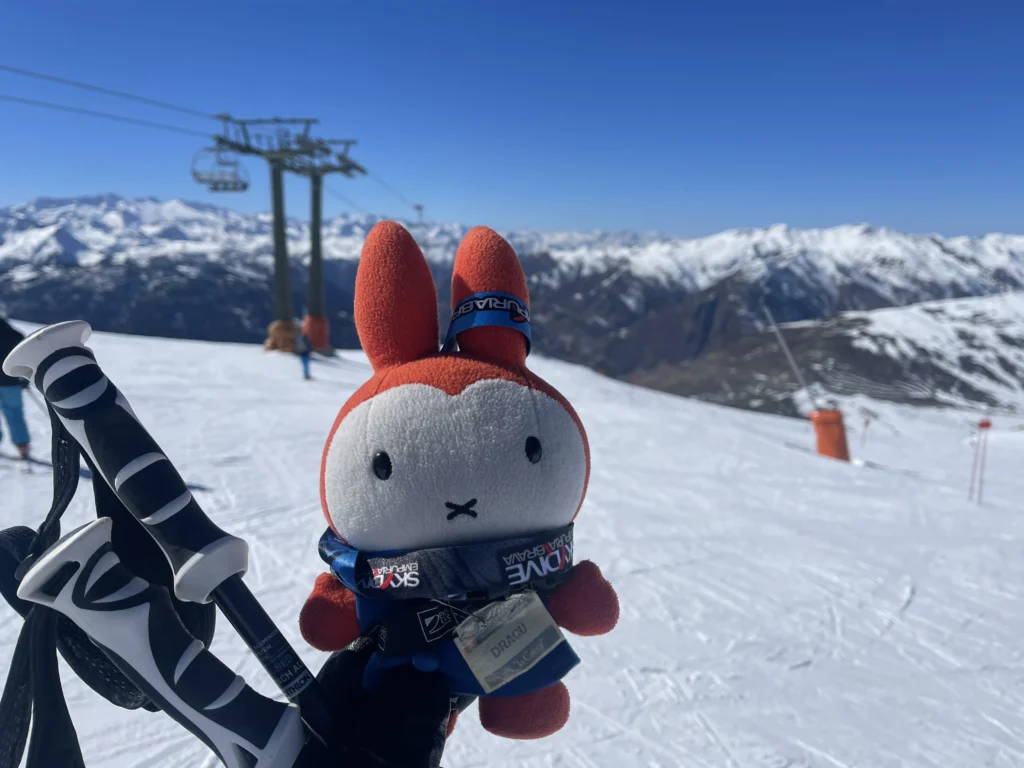 She has developed a deep knowledge of the terrain and conditions, allowing her to provide top-notch instruction and guidance to skiers of all levels.
Whether you are a beginner or an experienced skier, Draculina can help you improve your skills and have the time of your life on the mountain. So she did with Mr. Gutang who is a complete beginner and with Kewpie who can not ski without using his magic.
Nijntje is and advanced level skier who masters powder slopes in japanese resorts and Draculina shoed her the best spots off piste available.
Great food, restaurants and local dishes
The Val d'Aran region is known for its rich culinary tradition, which combines Spanish and French influences. Some local specialties to try during your visit include:
Olla Aranesa, a hearty stew made with meat, potatoes, and vegetables.
Trinxat, a dish made with potatoes, cabbage, and bacon.
Canelons, a type of stuffed pasta similar to Italian cannelloni.
Lamb stew and grilled meats.