Introduction, how Miffa Chan met Kewpie
Kewpie dolls and Kewpie mayonnaise are two seemingly unrelated products, but they actually have a common origin.Of course as it happened with Miffa we did not know about it and just consider our plastic kewpie doll adorable and extra cute.
Let's start exploring the history and connection between these two Japanese cultural icons. Actually we spent quite a lot of time researching and were really shocked about what we founded.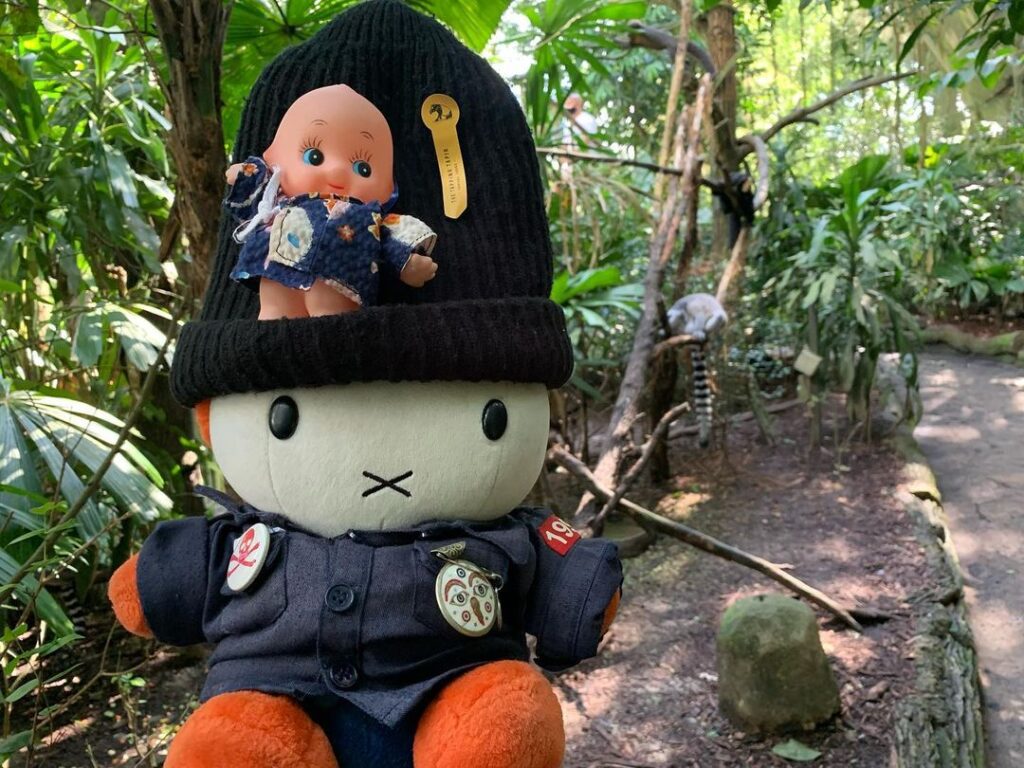 Kewpie Dolls: Origins and Significance
Origins of Kewpie Dolls
Kewpie dolls were created by American cartoonist Rose O'Neill in the early 20th century. They were inspired by a baby-faced cupid character she had drawn for a magazine cover.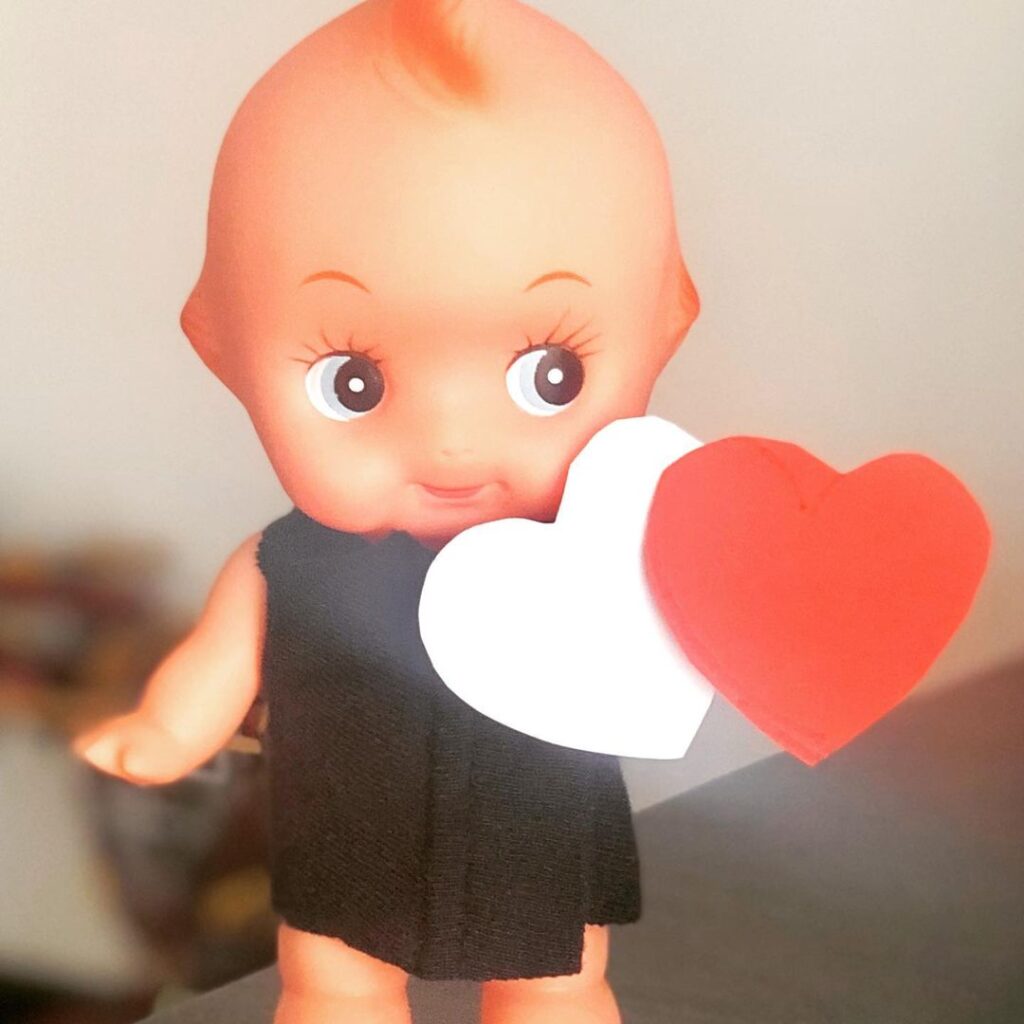 We will cover this in a future post about Rose who introduced the character as early as 1909 as a comic strip in a women's magazine.
Popularity of Kewpie Dolls
Kewpie dolls became popular worldwide, particularly in Japan where they took on a special significance. In Japan, the dolls are often given as gifts to newborn babies or displayed in homes as a symbol of good luck and happiness.

But the early history of Kewpie dolls was quite different as the very first one was made by Rose O'Neill herself out of Bisque, she was the first one (who better than her) to shape that lovely rounded face that makes Kewpie so lovely and adorable.
Different Types of Kewpie Dolls
There are various types of Kewpie dolls, including ones made of porcelain, vinyl, and celluloid. Some are designed for collecting, while others are intended for children to play with.

We found our first Kewpie on a street fair in rural Japan, Father bought it because he fell in love with his face and considered that a "Made in Japan" souvenir that was so cheap (may be less than three USD / EUR) was a DO NOT MISS bargain.
Kewpie Mayonnaise: Origins and Significance
When we asked about our Kewpie everyone pointed us to the japanese mayo, kewpie sesame dressing, the roasted sesame one… We discovered Kewpie was a brand of japanese mayonnaise and also they carry a lot of dressings too. We bought the "original" recipe, and — we did not like it — As we read wikipedia and Kewpie corporation website we started to know more about this puzzle.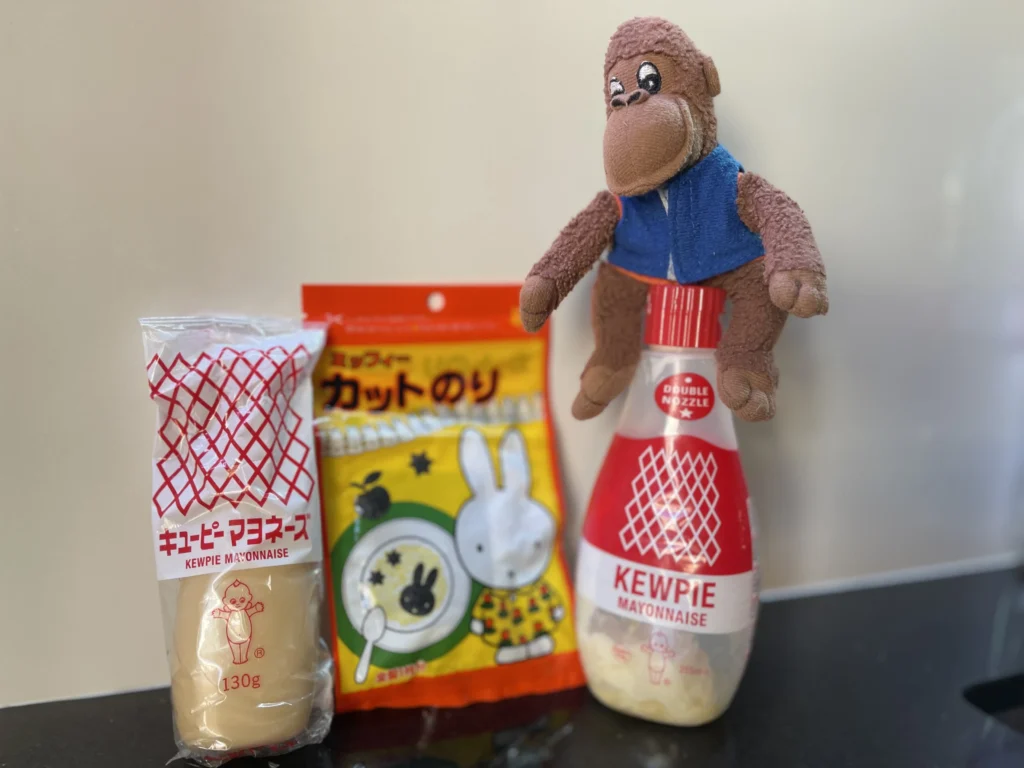 Origins of Kewpie Mayonnaise
Kewpie mayonnaise was created by the Kewpie Corporation in Japan in 1925. The company aimed to create a mayonnaise that was more similar in taste to the homemade version, rather than the more vinegary American-style mayonnaise that was prevalent at the time.
Father bunny did not like mayo at all until he discovered Hellmann's Mayonnaise when it was introduced in Spain by Best Foods inc. Soya oil used to produce Kewpie gives it a soft taste that he doesn't like.
Popularity of Kewpie Mayonnaise
Kewpie mayonnaise quickly became popular in Japan and is now a staple condiment in many households. It is known for its rich, creamy flavor and distinctive packaging, which features the Kewpie doll logo.
Different Varieties of Kewpie Mayonnaise
There are several varieties of Kewpie mayonnaise, including original, spicy, and deep-roasted sesame.
Kewpie Mayonnaise recipes
They're very popular in Japan, starting with the brands website and little booklets they includes sometimes in their products. We will share our favourite ones with you in a new post,
The Connection between Kewpie Dolls and Kewpie Mayonnaise
Here we missed some links, and our main question was how Kewpie Corporation take ownership o Kewpie logo rights? More about that at the end of this article.
Shared Ownership
Both Kewpie dolls and Kewpie mayonnaise are owned by the Kewpie Corporation. The company's logo features the Kewpie doll and is featured prominently on Kewpie mayonnaise packaging.
Marketing Strategy
The connection between Kewpie dolls and Kewpie mayonnaise is not just a coincidence. The Kewpie Corporation has used the Kewpie doll logo to market both products and create a recognizable brand identity.
Promoting Japanese Culture
Kewpie dolls and Kewpie mayonnaise have become cultural icons in Japan and are often associated with traditional Japanese values such as cuteness, attention to detail, and quality. They are also popular with tourists who want to take a piece of Japanese culture home with them.
Kewpie Corporation acquired the rights
Rose O'Neill introduced the Kewpie doll in her comic strip "The Kewpies," in 1909 and became very popular, by 1912, the dolls were being mass-produced by the J.D. Kestner Doll Company.
In 1927, Kewpie Corporation was founded in Japan, and it acquired the exclusive rights to manufacture and distribute Kewpie dolls in Japan and other Asian markets.
Over time, Kewpie Corporation expanded its product lines to include mayonnaise, salad dressings, and other food products.
When and how it's unclear, details unknown
While Kewpie Corporation acquired the rights to the Kewpie doll design from Rose O'Neill, it is unclear whether the company paid any royalties or other compensation to O'Neill or her publishing company.
It is possible that Kewpie Corporation negotiated a licensing agreement with O'Neill or her representatives, but the details of any such agreement are not publicly known.
Regardless of the terms of the original agreement, Kewpie Corporation has since become the sole owner of the Kewpie doll rights, and it continues to use the Kewpie doll as a key element of its branding and marketing efforts.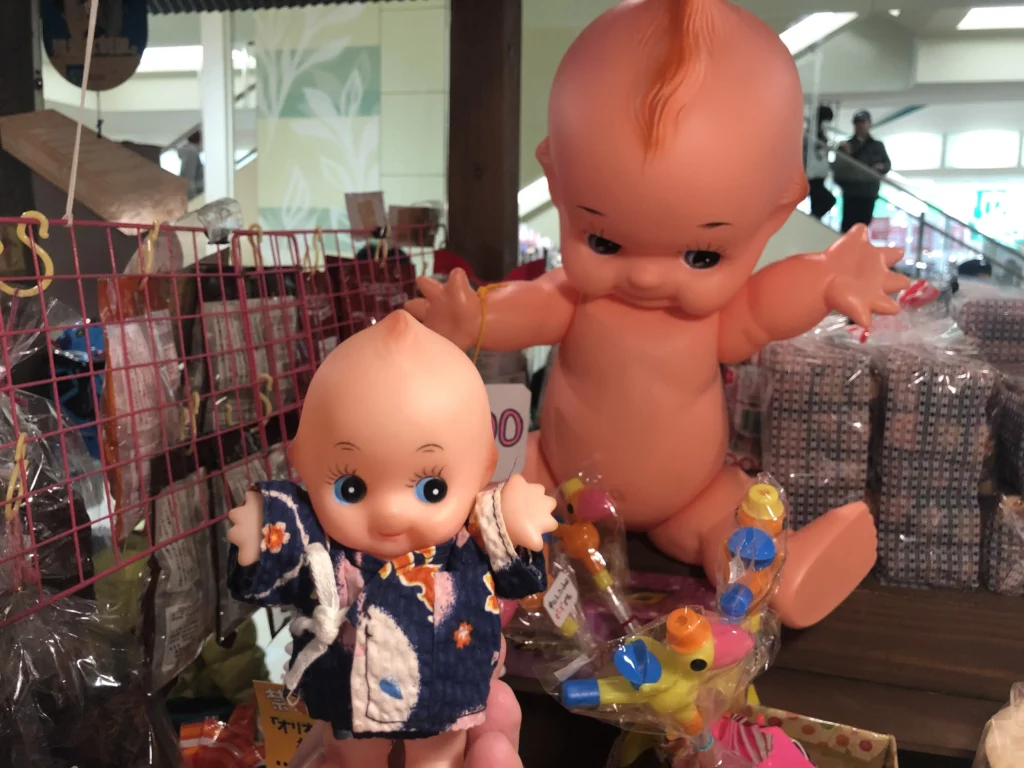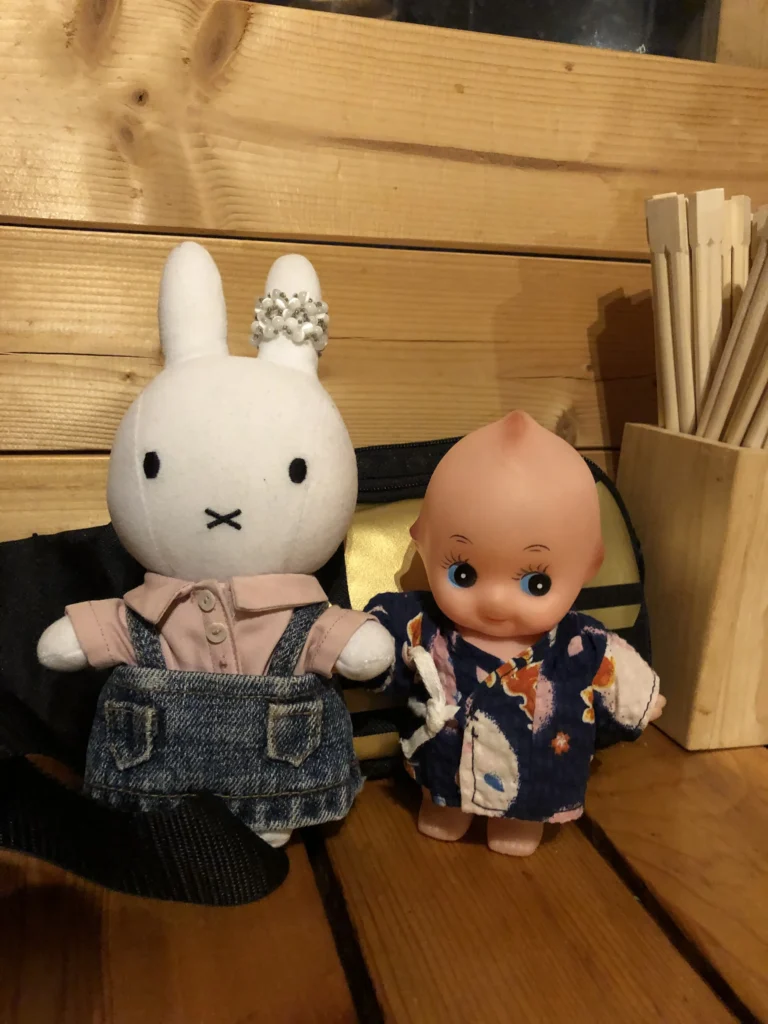 More media featuring our own Kewpie doll through these years