Meet The Team
The best possible team, but also the smallest. Professionals from multiple disciplines and a support team at our base have made success possible at the first attempt.
"I am proud of this team of professionals, different nationalities and even species."

Miffa Chan

Expedition LEader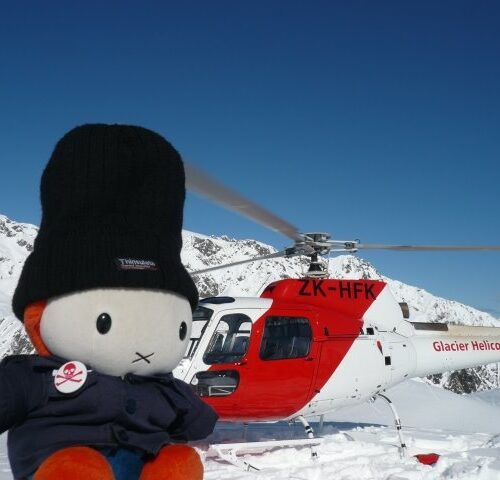 Little can be said about the Paris Hilton of the leporid world. The granddaughter of Asia's richest man, she was adopted by a European couple. She has lived most of her childhood and adolescence in Barcelona from where she has travelled the world, made friends in many places and overcome many challenges.
She is a pioneer of the digital influencer profession. Her blog has reached thousands of daily visits.
As she grew in age her interest in social media decreased proportionally to the growth of her brother who is now in charge of these tasks.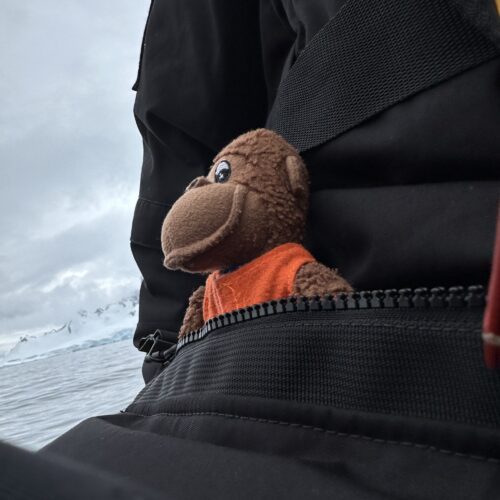 He met Miffa and her family when they travelled to Borneo from Singapore. Head of ground operations (then supervisor) for the airline, he is now based in Sao Paolo (Brazil).
Adventurous, quarrelsome, reckless and above all shameless, he shares Miffa's love of informal card games.
His physical strength, contacts and problem-solving skills are unbelievable.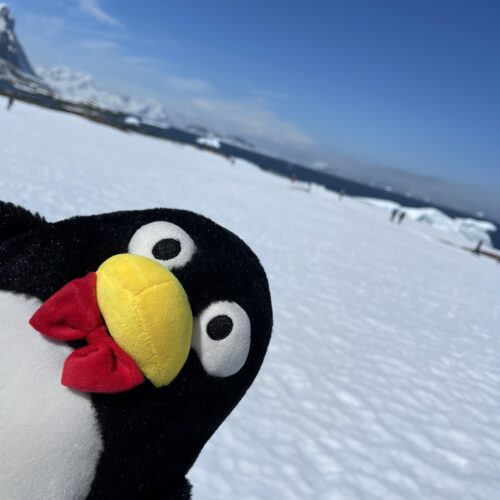 Mr. Burung is a biologist and professor of seabird sport science. Trainer and mentor of the famous Penguin Sorensen, winner of 38 Seabird Olympics medals.
His love of gambling forced him to move to Malaka, Malaysia to avoid debt.
Miffa heard about his situation and rescued him this summer. He has since become his science tutor and has returned to research.
Calm, thoughtful and very patient, he is the Zen counterpoint of the expedition.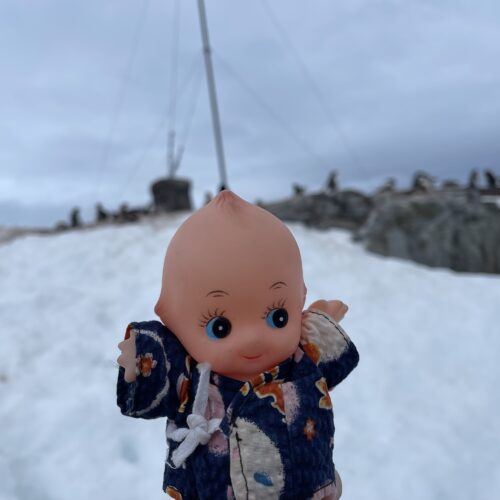 Kewpie is a cherub, a pure and loving soul who came into Miffa's life on his third trip to Japan, where beings like him are popular for lending their image to a brand of mayonnaise.
He has several siblings living with Miffa but he was the first to accompany a then baby brother of Miffa, with whom he has always had a special relationship.
Able to work magic, he can't stand swearing or wrongdoing and is capable of reprimanding and punishing those who step out of line.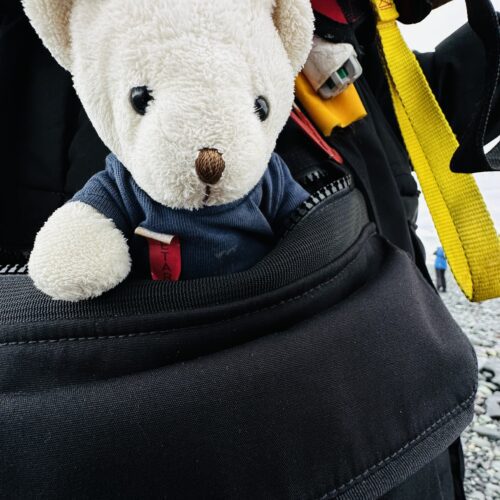 Tometaro Junior was born in Japan. Son of Tometaro, the official mascot of the Park Hotel in Tokyo met Miffa's brother when he was almost a little baby and his father decided that the little polar bear would travel to Europe to be with Miffa and his family.
Together with them, he has traveled through several countries and, above all, he has known many hotels to be able to learn the profession of his father and one day be the official mascot of a great hotel.
Although he gets hot in the Mediterranean climate, he has adapted well thanks to his strength and Kewpie's mental training.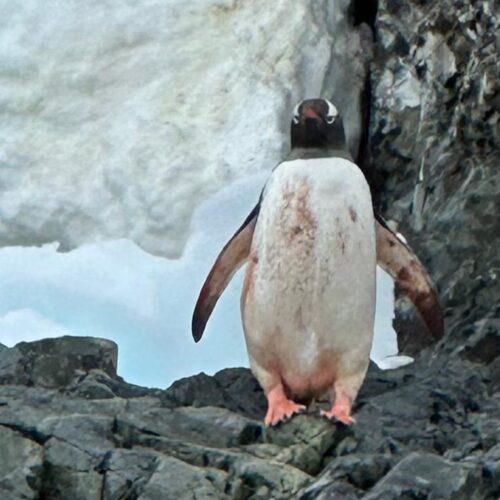 Mr. Gento is an interpreter penguin who works at the Lockroy base.
He has been returning to that penguin colony for many years during the southern summer to combine laying with a part-time job that gives him extra money for his chicks.
He is friends with Roy, the cheeky penguin who has joined the team and is coming home with them.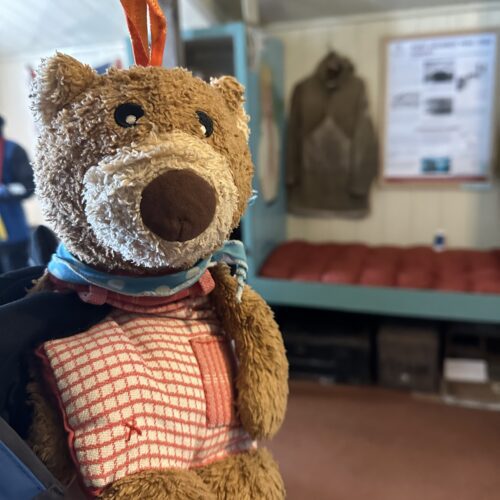 Cochino is Teddy Land's King son. As his father he is from Munich (Germany) where he was attending kindergarten.
He is the super friend of Miffa's brother, since he arrived at the house and he has traveled alone with him to many places. In fact, I accompanied him on his first ski trip without his family many years ago.
They both love photography and math.