When it comes to the world of compact and versatile vehicles, the Daihatsu Taft has always been a name that resonates with enthusiasts. As we told you in our previous post about the original model, it was a classic light off-roader that rivalled the best of the era, for example the Land Cruiser 40 series and later.
Now, with the introduction of the New Daihatsu Taft, it's time to explore whether this Kei Car 4X4 is a worthy successor to its illustrious predecessor.
A Legacy Revisited
The original Daihatsu Taft, which made its debut in the late 1970s, left an indelible mark in the automotive industry. Its compact size, combined with robust 4X4 capabilities, made it a favorite among adventure seekers and urban drivers alike. So, does the new iteration live up to this impressive legacy?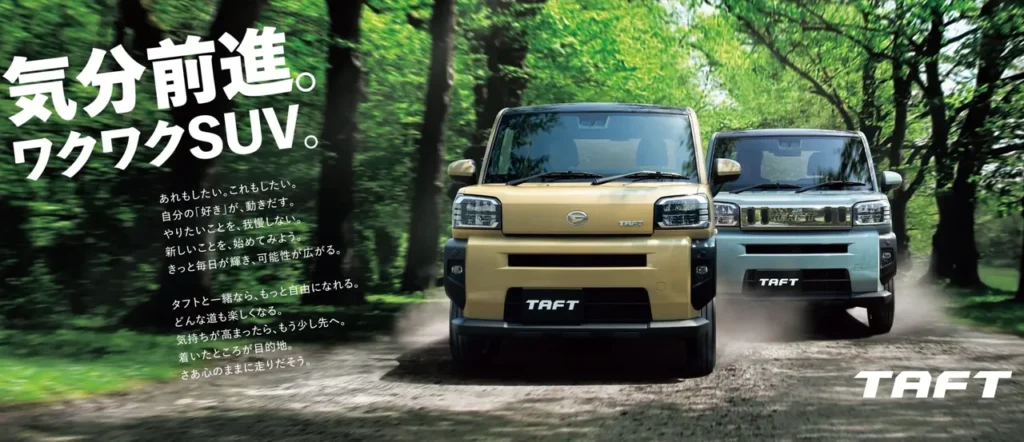 Modern Design with a Nod to Tradition
One of the first things you'll notice about the New Daihatsu Taft is its modern design that pays homage to its roots. With its boxy yet stylish exterior, it captures the essence of the original Taft while incorporating contemporary elements. Of course, where we find the most improvements is in the interior, which is light years away from what the original model offered.
Off-Roading Adventures
Like its predecessor, the New Daihatsu Taft is theoretically designed for off-road enthusiasts. Its 4X4 capabilities ensure that it can tackle rugged terrains with ease. Whether you're exploring mountain trails or navigating through challenging weather conditions, this vehicle is up for the challenge.
Compact Size, Surprising Space
In the realm of Kei Cars, compact size is a given. However, the New Daihatsu Taft maximizes its interior space cleverly. Despite its small footprint, it offers ample room for passengers and cargo, making it a practical choice for both city and adventure driving.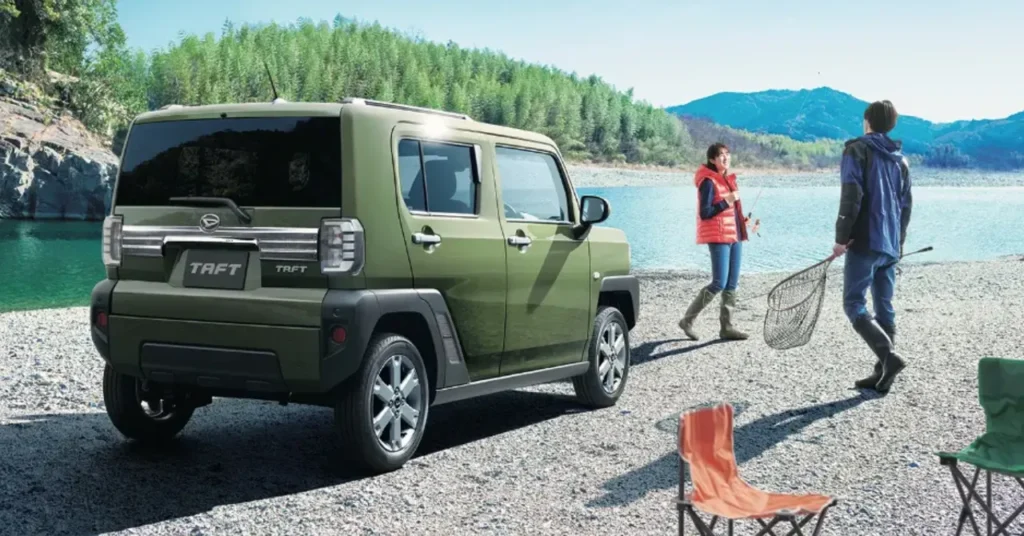 Fuel Efficiency Redefined
In today's eco-conscious world, fuel efficiency is a key consideration for many buyers. The New Daihatsu Taft doesn't disappoint in this regard. Its efficient engine ensures that you can go further on less fuel, making it an economical option for daily commutes and road trips.
Safety First
Safety standard today are very different from the past, and the New Daihatsu Taft is equipped with some of the latest security features. The Taft includes adaptive cruise control and lane departure warning, to provide peace of mind during your journeys.
The Verdict
Without having the opportunity to drive it, and only having seen several in Japan and at a dealership, it is difficult to get an idea of whether a Kei Car with low displacement and power is really capable of performing in difficult terrain. Perhaps like many SUVs it just offers more practicality and greater stability in low grip situations (there are AWD models).