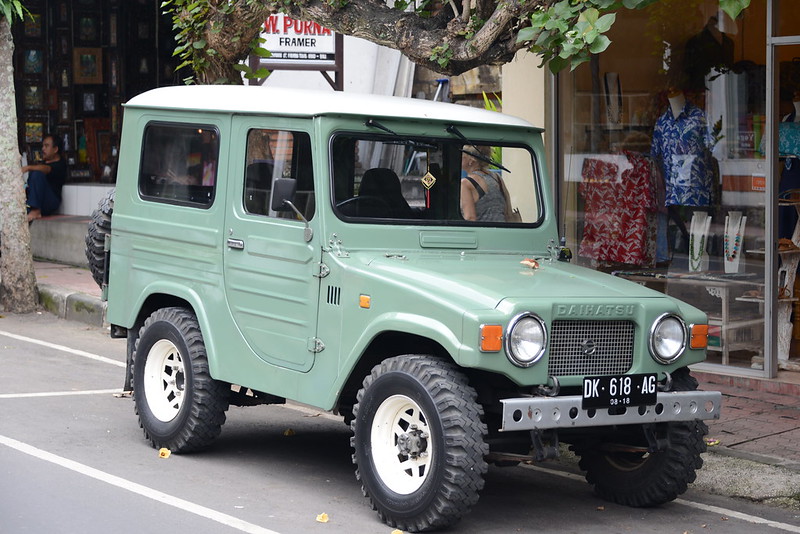 Placing the Car into the Kawaii Culture: A Unique Twist on the Daihatsu
In other post we have introduced you about the Kawaii culture, originating from Japan, and how this trend has gained popularity for its emphasis on cuteness and playful aesthetics.
While the Daihatsu Taft, Wildcat, and Scat F20 may not be directly associated with the Kawaii culture, but small kei cars and vintage 4wd vehicles can be inherently cute when in a western context / reality.
Even without any major modification, paint job, just little touches any Taft / Wildcat / Scat can be immensely cute when compared with any modem SUV or 4WD thus having the same or more four wheel drive abilities and performance
Unveiling the Legacy: History and Background of Daihatsu Taft / Wildcat / Scat F20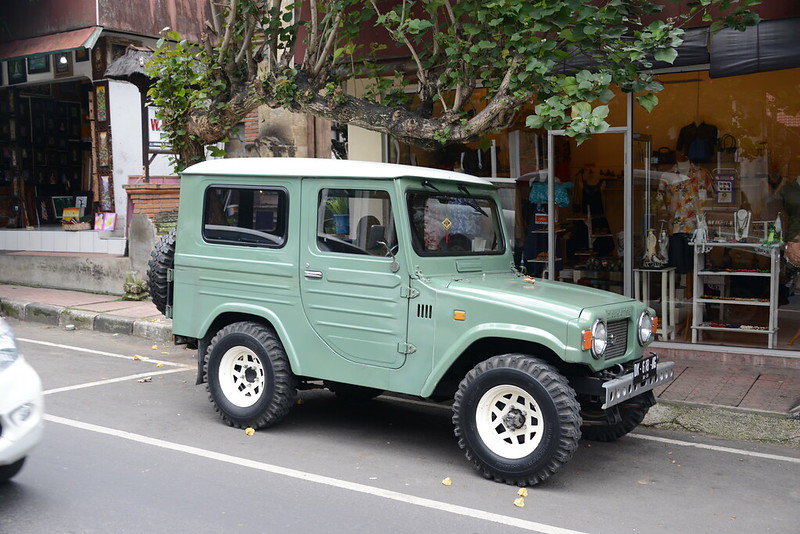 Welcome to the 80's
Step into the time capsule and journey back to the 1980s, where the automotive world witnessed the rise of versatile off-road vehicles. These vintage SUVs have left an indelible mark on the off-road and SUV market, captivating retro car enthusiasts with their rugged charm and enduring appeal.
During the early 1980s, Daihatsu, introduced the Taft as a compact SUV designed for off-road adventures. Its sturdy construction, four-wheel drive capability, and compact dimensions made it a popular choice among outdoor enthusiasts and adventurers.
Key Features and Design
The Daihatsu Taft, Wildcat, and Scat F20 shared similar characteristics and design elements. Boasting a boxy and utilitarian design, these vehicles exuded a rugged charm that appealed to those seeking an adventure-ready SUV. With their robust chassis, high ground clearance, and reliable four-wheel drive systems, the Taft, Wildcat, and Scat F20 were built to conquer challenging terrains.
Engine Power and Performance
Under the hood, the Taft / Wildcat / Scat F20 were equipped with a range of engine options. From efficient four-cylinder petrol engines to torquey diesel powerplants, these vehicles offered a balance of power and reliability. With their off-road prowess and capable engines, they provided drivers with the confidence to tackle any obstacle that came their way.
Off-Road Capabilities
One of the defining features of the Taft / Wildcat / Scat F20 was their exceptional off-road capabilities. The four-wheel drive systems, coupled with solid axles and ample ground clearance, enabled these vehicles to traverse challenging terrains with ease. Muddy trails, rocky landscapes, these SUVs showcased true off-road potential without modifications.
Popularity and Legacy
Throughout the 1980s, the Daihatsu Taft, Wildcat, and Scat F20 gained popularity among outdoor enthusiasts and adventurers. Their practicality, durability, and affordable price tag (those years) made them a compelling choice for those seeking a reliable and capable off-road vehicle.
Even today in some countries, these vintage SUVs continue to evoke a sense of nostalgia and charm among retro car enthusiasts and collectors worldwide.
Enduring Retro Appeal
The timeless design and robust construction of the Taft / Wildcat / Scat F20 contribute to their enduring retro appeal. Their square-shaped bodies, bold colors, and distinct styling elements make them stand out in a sea of modern SUVs. Owning and driving one of these vintage gems is not only a testament to their historical significance but also a unique experience that transports enthusiasts back to the golden era of off-roading.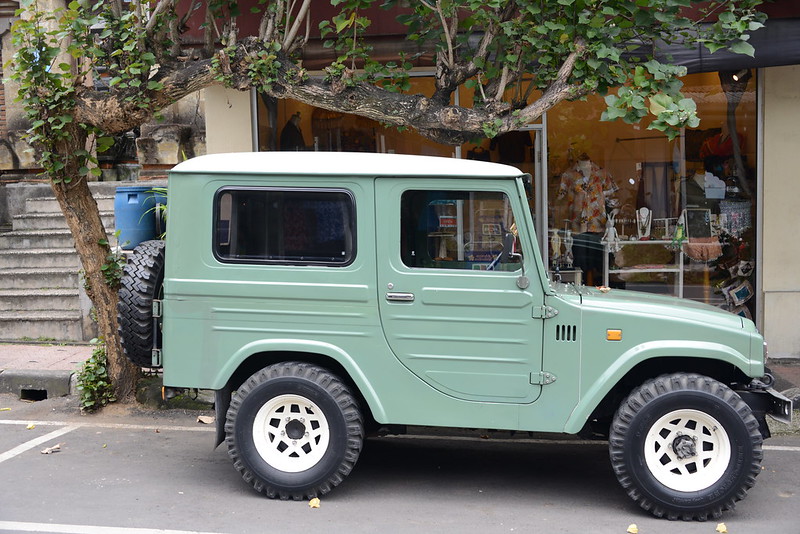 A Smarter Choice: The Daihatsu Taft / Wildcat / Scat F20 as an Alternative to the Elusive Suzuki Jimny
In recent years, the Suzuki Jimny has gained tremendous popularity due to its compact size, off-road capabilities, and charming design. However, the increasing demand for the Jimny has made it challenging to find new models, leading to inflated prices and long waiting lists.
As a result, the vintage Daihatsu is a compelling and wiser alternative in some markets where this car was sold. Those seeking a capable and stylish off-road vehicle with classic and historical value will be able to get their hands on an unique car with almost all the 4wd abilities of the Suzuki,
Availability and Affordability
Unlike the new Suzuki Jimny, which has become a rare sight on dealership lots, the vintage Daihatsu Taft, Wildcat, and Scat F20 offer greater availability in the used car market. (in some countries where it was old)
With a little patience and diligent searching, these retro SUVs can be found at more reasonable prices, making them a more accessible option for off-road enthusiasts and budget-conscious buyers.
Retro Charm and Classic Design
While the Suzuki Jimny showcases a modern and quirky design, the Taft, Wildcat, and Scat F20 exude a timeless retro charm. Their boxy and utilitarian aesthetics capture the spirit of classic off-road vehicles from the 1980s. This vintage appeal, combined with their rugged build, offers a unique and nostalgic driving experience that resonates with retro car enthusiasts and those seeking a distinct style.
Established Off-Road Capabilities
The Daihatsu Taft, Wildcat, and Scat F20 have a proven track record when it comes to off-road capabilities. Built with solid construction, four-wheel drive systems, and ample ground clearance, these vintage SUVs are well-equipped to handle challenging terrains and adventurous journeys. They offer a similar off-road experience to the Suzuki Jimny, ensuring that off-road enthusiasts can still enjoy thrilling escapades.
Modifiability and Customization
We prefer to restore cars to its original form or "untouched" but these vehicles can be heavily modified to create the ultimate 4wd beast due to their unique design characteristics.
The potential for modification and customization. Due to their age, these vehicles offer a blank canvas for owners to personalize according to their preferences. From lift kits and off-road tires to performance upgrades and unique aesthetics, owners have the freedom to transform their vintage SUVs into customized off-road machines, tailoring them to their specific needs and style.
Supportive Enthusiast Community
Though the Suzuki Jimny has a growing fan base, the Daihatsu Taft, Wildcat, and Scat F20 also enjoy a dedicated community of enthusiasts and owners. Online forums, social media groups, and gatherings provide a platform for sharing knowledge, tips, and resources related to these vintage SUVs. This supportive community can assist owners in finding parts, troubleshooting issues, and connecting with fellow enthusiasts who share a passion for these classic off-roaders.