Father bunny is always taken me to any travel that he made. He do likes to travel but not alone, so i have traveled a lot with him.
Most of the times he is not there to have fun,
"there's a lot of idiots that will make you feel that you're losing time"

father bunny.
But, whenever the opportunitty is, there it's my father to bring me!!!
This is me in Madrid in a nice hotel where we did sleep.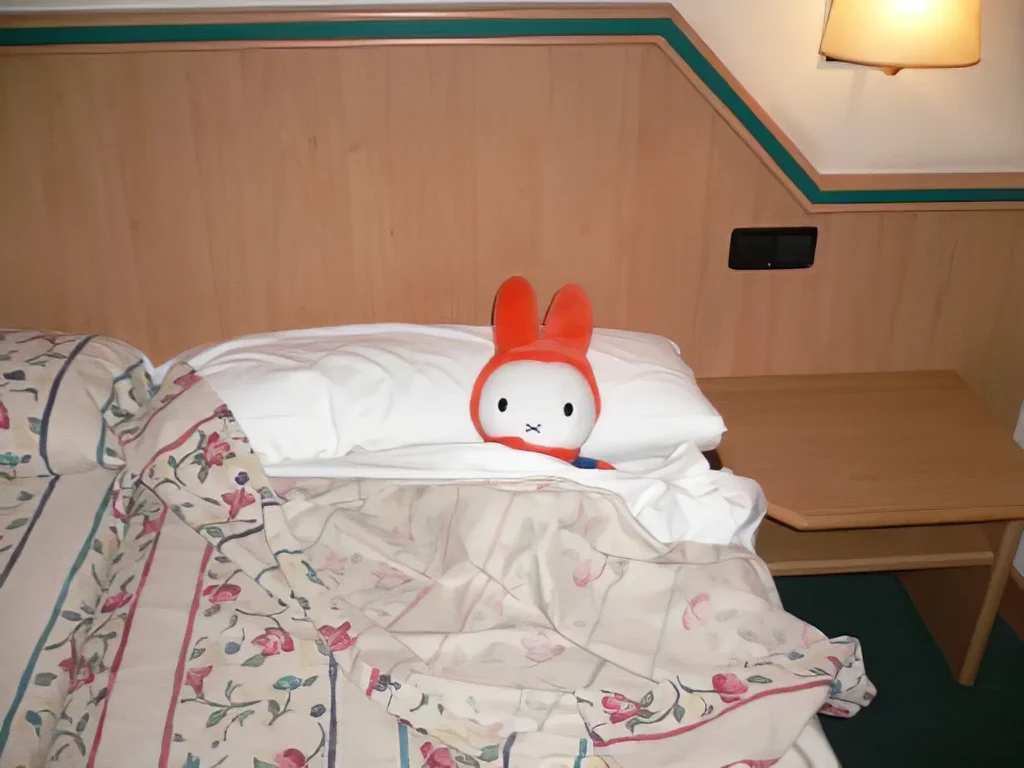 New blog post updated in 2023 – additional information
A non-written agreement was made between Father and Mother Bunny that includes that he would consider Miffa as his child.
She thought it will be hard for him to travel with Miffa without hiding her in any place and acting as natural as possible
It's normal after COVID to be reluctant to have meetings in person but Father bunny hated quite a lot this matter almost 15 years before the Pandemic