Mercedes Benz and Jimmy Choo
As the only bunny ambassador of both Mercedes Benz and Jimmy Choo I was invited to the new MB SLS presentation in Spain.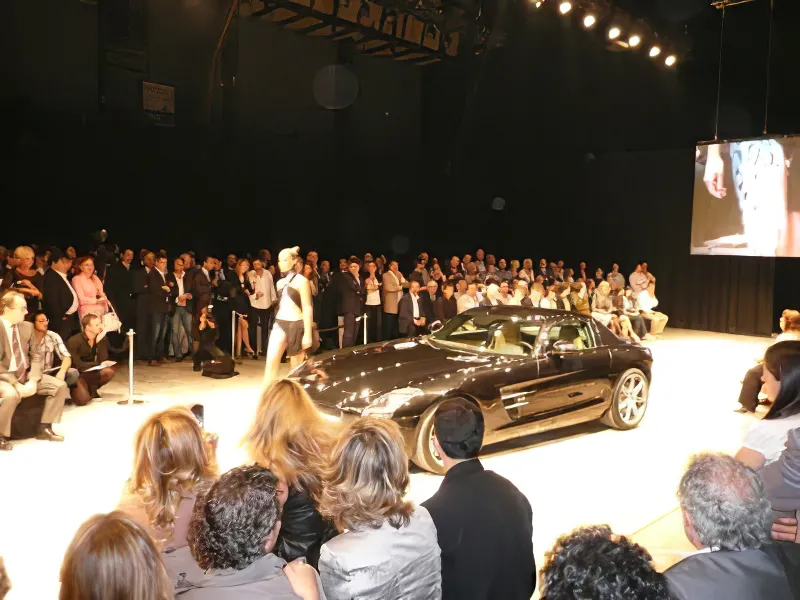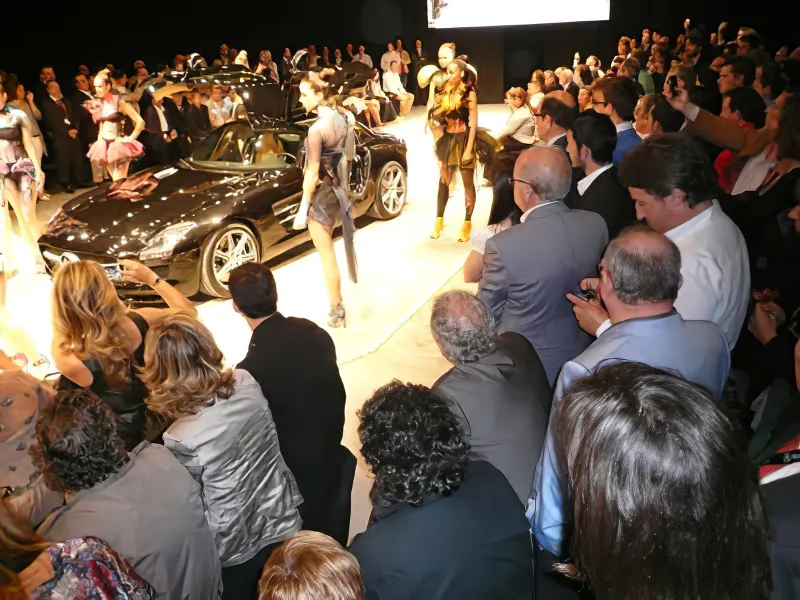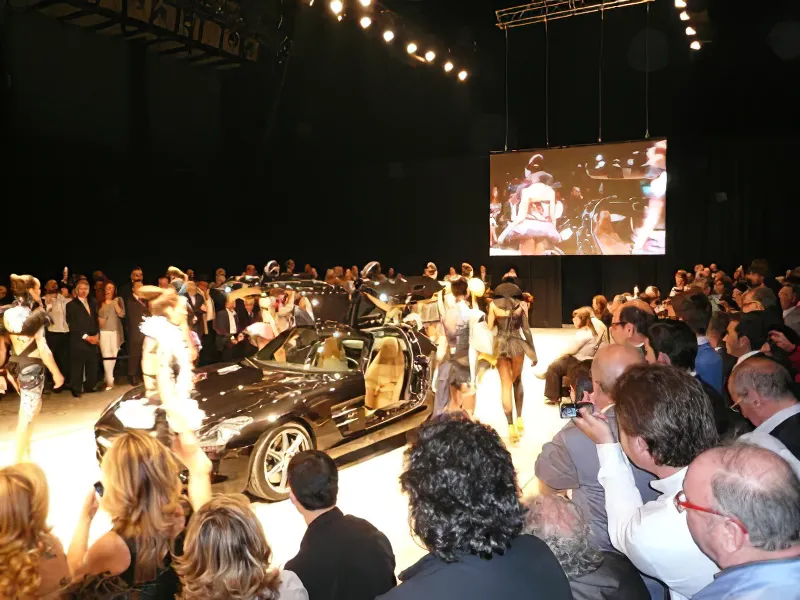 Actually I have not managed to know Mr Choo personally and when some of their shoes were sold in H&M I really took some distance from that cheap crap.
Anyways, the car has been designed by Gordon Wagener – whose family owned one 300 SL Gullwing- and of course has some inspiration on that car.
AMG SLS, the successor of McLaren SLR
The successor of McLaren SLR, is made by AMG (MB's sport division) and use the AMG 6.3 V8 Atmospheric engine that is mounted across the several lines. Of course there're some improvements over this engine to produce 571 HP and lots of torque.
It' was said that this 6.3 will be the last big displacement AMG to take into consideration emissions. They move from a 5.5 + Kompressor scheme.
The official data says the gas consupmtion is about 13 liters / 100 km. Do I need to say anything to that? Besides the press release remarks that it uses a lightweight carbon fiber driveshaft!!! Like a Nissan 350 /370.

Anyways lot of people inside the hall to admire a dark grey SLS and some girls wearing Choo's sandals. Nice stand up menu with nice wine and drinks and just one latest advice:
There only a few left, almost all the Spanish allotted cars are sold. Remember that we are in a PIGS country.