The Arawa People and the Arawa Canoe
Rotoura is the ancestral home of the Arawa people who arrived on the shores of New Zealand in the 14th century aboard the Arawa canoe.
According to Maori oral tradition, the priest Ngatoroirangi sought to climb Mount Tongariro, but the extreme cold threatened his life. In response to his prayers to the god of Hawaiki, the gods sent fire from the Earth's interior that manifested as several volcanoes in the area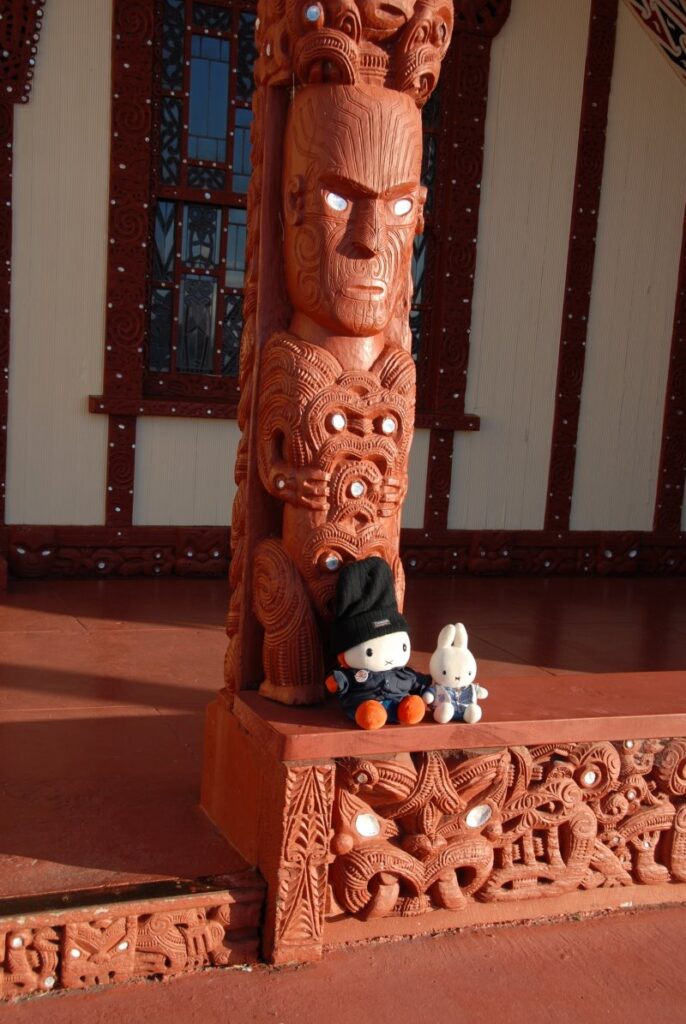 A tourist destination
Rotoura's origin has firmly roots in tourism, in the last decades of the nineteenth century. One of the main attractions of that time it was the pink and the white terraces where people from all over the world travelled to take baths. After the destruction of the terraces by the eruption of Tarawera Volcano the government built the Government Sanatorium Complex to administer different spa treatments.
By far Rotoura has the bigger amount of tourist attraction per square meter of New Zealand. No matter what you like or dislike, surely you will find it here. Kiwi farms, sheep farms, 4wd driving, quads, the Zorb (you go downhill inside a big plastic ball), Maori experience, and of course spas.
It's worth noting that the cost of each attraction is approximately 20 NZD on average, and the quality ranges from fair to tourist traps.
So, if you're planning a trip to Rotoura, it's essential to be aware of this beforehand.
You have been warned.